Chain Reaction is a colorful puzzle game that will keep you on your toes! Slide rows and columns to create the largest "chain reaction" to clear the most sets within a single move. Each level has fewer moves, so you'll need to form larger chain reactions to stay in the game! If you like colorful puzzle games, you're going to love Chain Reaction!!

Features:
- Superb graphics and animation
- Cool sound effects!
- Highly addictive game play
- Auto-save feature allows you to return to a puzzle at a later time.

Price: $9.95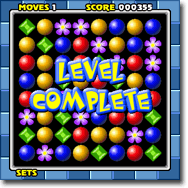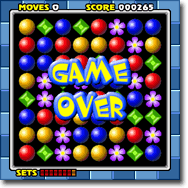 Excellent game!!!
"Just when I thought this was the same game as bejeweled, I realized that the lines move and not just the pieces. Great Game...and very addictive!!!"



Nice Game with no Rush!
"It is addictive and stylish in it''s creativity! Nice game that flows. It''s worth the buy. The trial period was very fun to play! It''s a winner!"



Gotta have it!
"Another masterpiece from Bapsoft. Just when I thought I couldn't put Joggle down here comes Chain Reaction. This is a must have."



Another winner!
"For those of us who get nervous with timed games! Easy is easy. Normal is possible. Hard is only for those who are not upset by failure! Recommend highly."



Awesome Game!
"Awesome Graphics, Sound and Customer Serivce... Simply the BEST!!"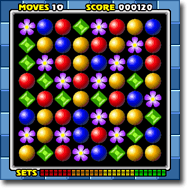 DOWNLOAD

BUY

Version:
1.7
Requirements:
Palm OS v5.0 HiRes