Ringz is a colorful, mind-twisting game that's hard to put down! Try to remove all the ringz from the board. But, plan your moves wisely. You don't want to end up with any remaining pieces at the end of each round!!

Features:
- Superb graphics and animation
- Cool sound effects!
- Highly addictive game play
- 30 Levels of mind-twisting fun!!
- Auto-save feature allows you to return to a puzzle at a later time.

Price: $9.95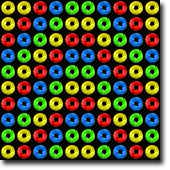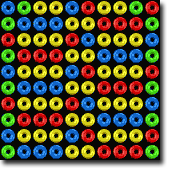 Fun Game!
"This is a fun, yet simple game to play. Even my kids like it and enjoy each level. Thanks!"



One of the most fun games I've ever played!
"Not only does this game keep you on your toes and your mind moving fast, but it has great graphics and easy to understand instructions! This game is great for all ages! I highly recommend this game to everyone!"



Excellent Game!!...I can't put it down!
"This game really looks nice! Very challenging and keeps me playing for hours. Keep up the great work Bapsoft!"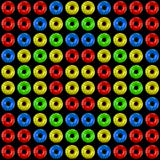 DOWNLOAD

BUY

Version:
1.6
Requirements:
Palm OS v5.0 HiRes